Vinland is forging a distinctly Maine cuisine. Drawing from indigenous food traditions along with those of the Acadians, New Englanders, and other peoples of the North Atlantic, the cuisine of Vinland is an expression of our place and history. Yet the mission is as much about ecology, building the local economy, and teaching good nutrition as it is about great food. We see these four elements as inextricable and mutually reinforcing.
Vinland is the first restaurant in the world to serve 100% local, organic food.
Special Events
Celebrate Labor Day weekend and summer in Maine with a tasting menu at Vinland, consisting of 8 courses, 8 snacks, and 3 desserts.
$90 per person. $65 for wine pairing.
Seating is limited and tickets are required. Please purchase tickets at the restaurant, or online by clicking the link below: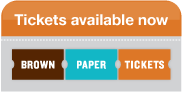 Tasting Menu
Eight-course tasting menu available, with 24 hours advance notice, $90.
Wine pairing, $60.
Chef's selection for wine pairings, including off-menu wines, available for parties of four or more with 48 hours notice. Market price.
We accept reservations for special events by phone and email only. Please write to info@vinland.me or call (207) 653-8617.